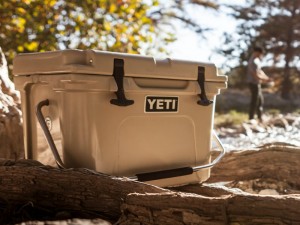 You may not think much about your cooler — how efficient it is at holding in heat or cold; how long it may last; or the technology that went into building it — but if you are being adventurous outdoors, it is imperative that you have a great cooler you can rely on.
Some buy inexpensive coolers every other year – coolers that are not extremely efficient and that leak or wear down after just the slightest bit of use. Even though it may seem like the most cost-effective option at the time, buying poor quality coolers is a waste of money in the long run. Isn't it time you stopped throwing your money away and invested in a quality cooler that will do its job well year after year?
The outdoors is a tough place, but YETI® coolers are "built for the wild". YETIs are designed to be the most durable and the most efficient at protecting what's inside from the elements — and even from bears! But why exactly are YETIs the best coolers made today? Let's take a look at some of the construction and technology that goes into these great outdoor accessories.
The Body – YETI® coolers are constructed of a one-piece seamless polyethylene for the ultimate in strength and durability. There are no glued seams to come apart or allow leaking and the walls are so thick and sturdy that you can stand on top of the lid without damaging the cooler!
The Latch & Hinges – The heavy-duty lid latches on YETIs keep the lid tightly closed with a simple, yet robust design. These latches have few moving (i.e. breakable) parts and are extremely secure, weather-resistant, and designed not to protrude where they could get caught on something. The hinges are made of rustproof aluminum and molded into the latch to prevent the latch from ever breaking. This design adds durability and protects against hyperextension.
The Gasket – Yes, YETI® coolers have a full-frame, freezer-quality gasket that covers the entire seal of the lid for the ultimate seal. This air-lock keeps the hot outdoor air from entering the cooler and keeps your cold drinks colder, longer.
The Walls & Insulation – The real key to a great cooler is the quality of the insulation. YETI® coolers use a whole 2-inches of commercial-grade poly foam and a thick Fatwall™ design for unparalleled cold and heat retention. Even the lid is insulated with the same 2-inches of insulation, so whatever you bring along in your cooler is protected all sides. The insulation and walls on a YETI® are so tough and efficient, these coolers can withstand the -109°F dry ice type of abuse and cold without cracking!
The Handles –YETI® cooler handles are molded into the body of the cooler for strength and durability and make solo carrying easier. Plus, the handles are recessed and stay out of the way when not in use.
Tie-Down Slots – And to keep your cooler from moving about in the back of your truck or trailer, YETI® coolers have multi-purpose tie-down slots molded to the body for easy strapping. The slots easily accommodate a 1-inch strap, which will keep your cooler secure and immobile during transport.
Other Features – If these features are not enough to get you excited about a YETI®, keep in mind that these superior coolers have non-slip rubber feet to keep the cooler in place when in use. They also feature a leak proof vortex drain system that funnels water toward the drain, and a drain plug that has two holes for easy and efficient draining without having to remove the plug entirely.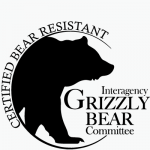 With all these features, it's easy to see that YETI® coolers are designed for most any situation, from backyard and patio use to more rugged outdoor activities like hunting and fishing. YETI® coolers also have a 5-year warranty and are certified Grizzly Bear proof  by the Interangency Grizzly Bear Committee – and if they can take the abuse of a massive 1,500 pound bear, they can certainly take any abuse you can throw at them.
So if you need an unbelievably durable cooler that will keep your things colder or hotter for longer, stop messing around with dime store coolers and get the last cooler you will ever buy (unless, of course, you decide to get more YETIs). YETI® will even keep the drink in your hand cold with their Rambler drinkware. Stop by Tri-County Hearth and Patio Center in Waldorf, MD to check out these spectacular coolers yourself!