Hearth and Stove Store » Fireplaces » Gas Fireplaces
Enjoy A Convenient & Low-Maintenance Fire With A New Gas Fireplace in Southern Maryland and Waldorf, MD
Are you tired of just dreaming of a warm, effortless fire? We can help! Here at Tri-County Hearth & Patio, we carry the finest and most efficient gas fireplaces on the market. Here, you'll find the most captivating and easy-to-use products from industry-leading brands. Whether you're looking for a portrait-style gas fireplace for your bathroom, a traditional and stately-looking gas fireplace for your living room, or an eye-grabbing and captivating full view or widescreen electric fireplace, we have just what you need here at Tri-County Hearth & Patio.
Why Choose A Gas Fireplace?
Gas fireplaces are massively popular in today's fast-paced world for a variety of reasons. Today's gas fireplaces are: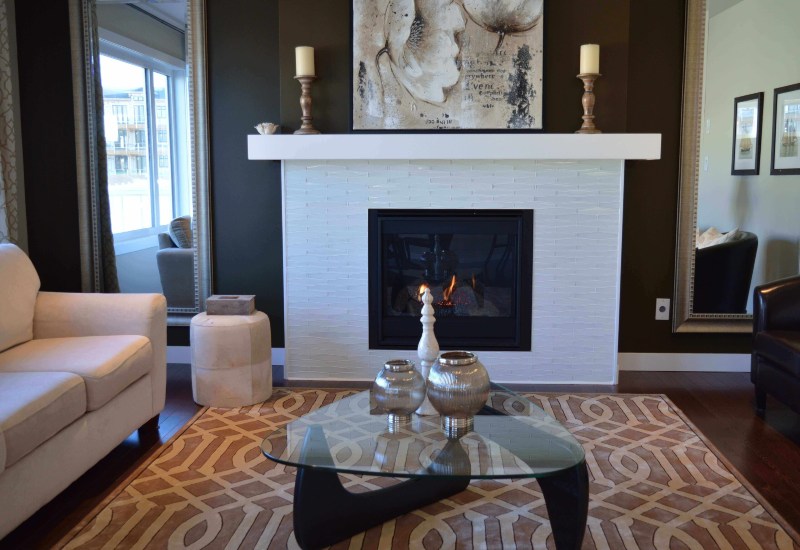 Low maintenance – One major reason homeowners opt for gas fireplaces over wood-burning fireplaces is that they're so incredibly easy to maintain. With gas, there's no need to clean out ash before or after each use and no real effort needed when it comes to building and enjoying your fire. For many homeowners, that makes opting for a gas fireplace a no-brainer!
Fast & Easy – Another major perk is that with gas, you can enjoy a fire without all the work. Today's gas fireplaces turn on and off with the push of a button, and many are even remote-controlled. Whether you have 20 minutes or the whole night to relax, with a gas fireplace, you'll simply prop up your feet and enjoy the heat and ambiance until you're ready to head out on your next adventure.
Beautiful – Of course, no fireplace would be worth investing in if it wasn't also beautiful! The gas fireplaces we sell here at Tri-County are known for being some of the most aesthetically-pleasing fireplaces on the market. Add that finishing touch you've been looking for with a new gas fireplace!
Efficient – Today's gas fireplaces are also incredibly efficient and clean-burning, so you can enjoy a guilt-free fireside experience. Now that's good news!
Check out our gas inserts for the fireplace efficiency you want to enjoy.
If you have any questions about any of the gas fireplaces we carry or would like to know more about any of our products, please feel free to call us at 301-843-1771. We're here to help!