On beautiful summer days and starry summer nights, you want to be outside enjoying your patio with your family. However, to maximize your enjoyment of the outdoor living space, you need the right furniture and accessories. Tri-County Hearth & Patio has what you need, and we provide a multitude of outdoor living options to spice up your outdoor space!
Outdoor dining sets
Most homeowners love to eat their meals and socialize outside, especially on beautiful summer days. In order to do this, you need an outdoor dining set! Tri-County carries a variety of outdoor dining sets to suit your family need and lifestyle. We have large dining tables for family meals or entertaining, and we also have small café sets perfect for two-person meals or morning coffee.
Deep seating sets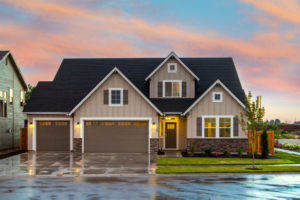 Do you love to relax in your outdoor living space by yourself or with family and friends? You likely will want a comfortable place to relax in your backyard. Tri-County Hearth & Patio carries a variety of deep seating sets designed to make your backyard more comfortable. With cushy outdoor chairs and outdoor couch or an outdoor loveseat, you can make a comfortable zone in the backyard that's ideal for relaxing and entertaining.
Grills
A backyard wouldn't be complete without a grill. Whether you prefer to grill for your family and friends or you prefer to cook evening meals for your family, Tri-County Hearth & Patio has the grill you need. From stainless steel gas grills to charcoal-burning kamado grills, Tri-County has it all. We also have carts and grill accessories so you can create a grill with an outdoor cook station, or use a high-end grill from us as the basis for your outdoor kitchen.
Firepits
A firepit is a perfect addition to any outdoor living space. Fireplaces provide light and warmth that can allow you to spend more time outside. Firepits also provide ambiance and a perfect gathering spot to anchor your outdoor living space. We offer portable firepits and fire tables, or we can also install a permanent fire pit in your yard.
Accessories
Your outdoor living space isn't complete until you add the accessories you need for your enjoyment and comfort. Outdoor rugs and pillows can add a pop of color and additional comfort to your patio. Umbrellas add shade can make your patio more comfortable on a sunny day. A hammock in a quiet spot can give you the perfect place to relax. We have everything you need for your outdoor living.
Make your outdoor living space perfect this summer with the outdoor furniture, grills, firepits, and accessories you need. Stop by the Tri-County Hearth & Patio showroom today so you can get the most out of your outdoor living space this summer!