Stoves are a great alternative for those who love the idea of a fireplace but don't have space or money to add one in their home. They're known for being efficient, and they come in a wide range of designs. Whether you want something modern or more traditional, finding the perfect fit for your home won't be a problem. A gas stove burns cleanly, is super easy to operate, and is a great fit for those with a busy lifestyle. No more hauling or storing wood, no re-loading every few hours, and no mess to clean up.
If you want something aesthetically pleasing without all the hassle, this is definitely the way to go. They're also super eco-friendly, which makes them a good choice for anyone looking to reduce their carbon footprint. The team at Tri-County Hearth & Patio Center sells both traditional-style set-ups and contemporary options. While many people love the newer, sleek designs, we find that a more classic look never goes out of style. Learn more about what we offer below!
All About Our Products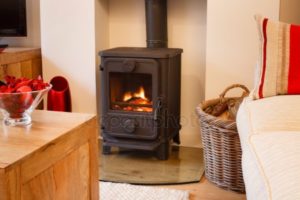 A problem many people face is the desire for a wood-burning stove, only without all of the maintenance that comes with it. That's why we are proud to offer traditional gas stove so that you can truly have the best of both worlds! We work with Enviro, Regency, and Jotul, all of whom offer a wide range of design and color options. Matching your home's current decor and atmosphere will be no problem at all.
So, what are you thinking? Something tall and streamlined? Then, our Enviro S30 is a great choice. Looking for something other than the classic brown or black options? Both the Regency Hampton H15 and the Regency Hampton H35 are solid picks! Or consider our Jotul GF 200, which truly offers that cherished old-fashioned vibe. No matter what you decide, we are certain you'll be happy in the end. Our expert crew is eager to help. Call now, so that we can help you find the perfect stove for your home before cooler fall temperatures arrive.
Why Trust Josh Kelley & His Team Of Techs?
When it comes to serving Southern Maryland, there is no better crew than ours to handle all of your hearth and outdoor needs. We are associated with the CSIA, the HPBA, the NBBQA, and the Southern Maryland Women's League. Our team is knowledgeable and passionate about providing the best products and services. If you've been dreaming of a new appliance, don't put it off any longer. Give us a call today!