There are a number of reasons why one might invest in a gas-fueled fireplace. They are far less messy than their wood-burning counterparts, they require a lot less maintenance, and you aren't forced to constantly refuel them throughout the night. Along with this, they are really easy to use, and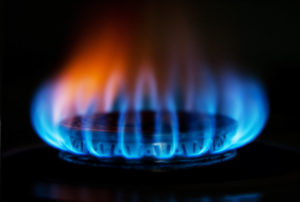 they turn off and on with a quick flip of a switch, so you won't have to waste any time building fires or waiting for them to die out.
Combine all that with consistent heat, unparalleled efficiency, and an environmentally-friendly status, and you've got yourself a unit that will provide you with heat and comfort for the long haul!
If you've decided that gas is the fuel you'd like for your home's fireplace, then it's time to count on our team of experts to set you up right. We have a wide range of options for you to explore, but we notice folks really enjoy both our traditional and widescreen selections. Learn more about the differences between the two below, then give us a call with any questions. Our CSIA certified crew is here for you!
Exploring The Differences
Now, widescreen gas fireplaces and traditional gas fireplaces will both offer a constant stream of heat into your home. They're both really efficient, too, so you won't have to worry about keeping your household warm and cozy! Yet, since widescreen options are wider (hence the name), the heat may spread a little further throughout your space. If you've got a lot of family members or tend to host a lot of guests, this is a great way to ensure everyone gets a spot by the hearth!
Widescreen options also offer a look that's sleek, modern, and unique. If you want to incorporate a fireplace into your home, but desire a setup that stands apart from the rest, this is a great route to take!
Traditional gas fireplaces are perfect for the person who loves the classic look and ambiance that a fireplace brings to a room, but doesn't want to deal with the hassle of hauling/storing wood, building fires, or cleaning up messy ash piles. Thanks to the realistic look of gas logs, it looks and feels just like the real thing, only without the hard work and strain on your muscles. Just turn it on, sit back, and relax.
Let's face it – either way, you can't go wrong! If you're still having trouble deciding, feel free to stop by our showroom. We've got some top-of-the-line appliances and accessories on display, and our helpful representatives will be available to offer guidance and answer any and all of your questions.
We Provide The Best Products Around
We work with brands like Kozyheat, Regency, Ambience, and more, so you're sure to get the best results possible from whichever appliance you invest in. Call today, so that we can complete this process before the holidays arrive!