Gas fireplaces are a popular option for countless reasons. They're aesthetically pleasing, easy to operate, and their efficiency levels are unparalleled. For those that want the pleasant atmosphere, a fireplace offers, only without all of the maintenance and hassle involved, gas options are definitely the way to go. Their benefits are seemingly endless!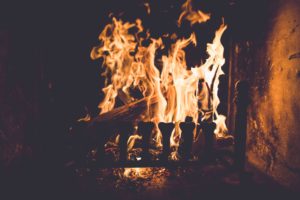 If you are looking to have a fireplace installed, then now is the time to do it. Soon, fall weather will be upon us and, before you know it, you'll be stuck inside on cold, snowy evenings, wishing you had a fire to enjoy. Make your dreams a reality by exploring our gas fireplace options today. At Tri-County Hearth & Patio Center, we're eager to set you upright.
We offer both traditional options and some more modern widescreen options. Learn more about each below.
All About Traditional Options
If your true vision includes a wood-burning unit, but you simply do not have the time or energy to invest in one, then a traditional-style gas fireplace is the right choice for you. These offer the look and ambiance of a more classic model, only without all of the work involved. We work with Ambiance, Kozyheat, and Regency to ensure you get everything you need and more from your appliance. Check out some options today.
All About Widescreen Options
A widescreen gas fireplace will add a look that is more unique and that really stands out from the crowd. If you are looking for something different that will truly make a statement in your home, then this is definitely something to consider. It's a great way to fill more space, gain more heat, and ensure that everyone gets a spot by the fire. Check out our models from Enviro, Kozyheat, Regency, and Solas today.
Our Products Are The Best In Southern Maryland
We are passionate about bringing homeowners in Charles County, Calvert County, St. Mary's County, and more the best products available, so you can rest easier knowing you'll get something that will truly stand the test of time. Want to see for yourself? Stop on by our showroom, and it will be clear that all of our appliances are meant to exceed the expectations of our customer base.
We are experts at what we do, and we know a good product when we see it. That's why you can trust in our certified and experienced team every step of the way. Please feel free to check out our online reviews and testimonials to see for yourself! We have satisfied customers all throughout Waldorf, Dowell, Scotland, Tall Timbers, Riva, Hardwood, and more.
Ready to get started? So are we. Give us a call today, and we can set something up!