Did you know you can turn your outdated fireplace into a source of a heat and energy savings for your home? With a traditional open-hearth fireplace, the majority of the heat from the fire, an estimated 90 percent, travels up the flue and out the top of the chimney. An insert can return up to 85 percent of your fire's heat to your living space, allowing you to turn down your thermostat and save on your home heating bills. In fact, the Hearth, Patio & Barbecue Association estimates a savings between $64 and $255 on with a fireplace insert.
Fireplace inserts come in a variety of designs to suit any taste. There are three main fuel choices: Wood, pellet and gas. All types of fireplace inserts offer energy savings and advantages for your home.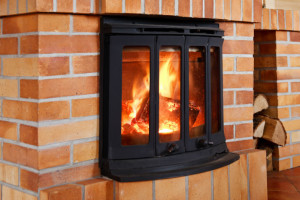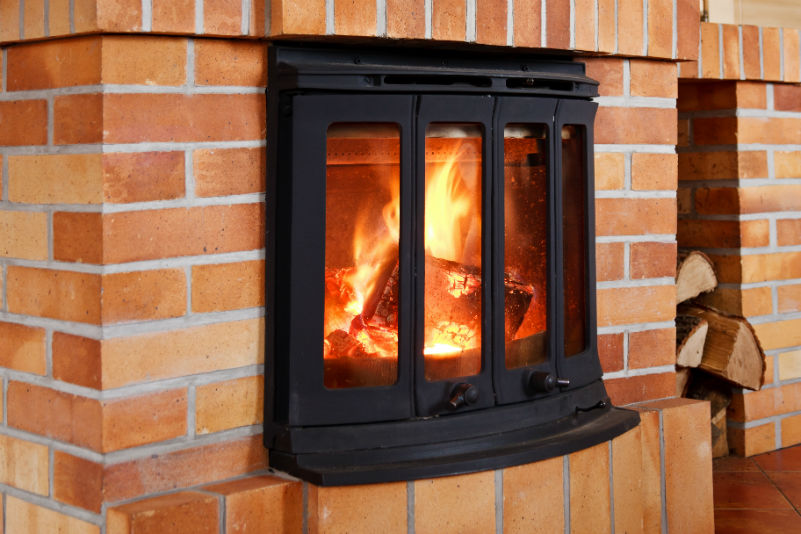 Wood-burning inserts
Wood-burning fireplace inserts are for those who love the look and feel of a wood-burning fire. With the convection fans of a wood-burning stove, up to 70 percent of the fire's heat is returned to your home rather than lost up the chimney. The major advantage of wood-burning inserts is the free or low-cost fuel. If you are able to chop, stack and store your own firewood, your cultivating a virtually free fuel source. Purchasing firewood tends to be inexpensive, as well. If you're already accustomed to using wood in your existing open-hearth fireplace, the transition to a wood-burning insert should be a smooth one.
Pellet inserts
Pellet inserts offer the familiar glow and smell of a wood-burning fire, but with less work. Most pellet inserts run off of dehydrated, compressed wood pellets, though some burn bio-fuels like corn, wheat hulls or cherry pits. The pellets are placed into a hopper and are automatically fed into the fire through an auger. Because the pellets are fed automatically, a pellet fire requires less tending than a wood fire. One load of pellets can last up to 24 hours, meaning your home will be heated while you run errands, go to work or sleep. Up to 83 percent of the heat from the fire is returned into the home. Pellets also are incredibly convenient to buy and store. They can be purchased in 40 pound bags at most home improvement or big-box stores.
Gas inserts
Gas inserts are perfect for people who enjoy the charm of a fireplace but hate the work. Gas fireplaces can be ignited with the flip of a switch or the press of a remote button, and they can be attached to a thermostat to regulate their heat output. Gas fireplace inserts return up to 85 percent of the fire's heat to your home. Gas fireplaces can be outfitted with ceramic logs and sand for a look that very closely echoes a traditional wood-burning fire, though they also can be outfitted with rocks or glass stones for a more modern look.
If you're considering a fireplace insert to increase your home's energy efficiency, talk to the experts at Tri County Hearth & Patio Center. We can walk you through all of your options and help you select the insert that's right for your home!