Fall has arrived, ushering in another fire-burning season. As such, the Hearth, Patio & Barbecue Association (HPBA) has named October as National Fireplace Month. During this time, the HPBA are working to educate the public on many home-heating options and on fireplace and chimney safety.
At Tri-County H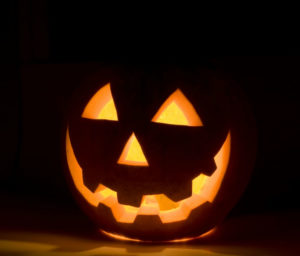 earth & Patio Center, we pride ourselves on being southern Maryland's primary destination for fireplaces and heating stoves. That's why we're happy to honor National Fireplace Month by showcasing the wide range of home-heating appliances that are available.
Wood-burning Fireplaces and Heating Stoves
Wood-burning fireplaces are the traditional choice for hearths. While open-hearth fireplaces are always a popular option, wood-burning fireplace inserts and heating stoves provide the look, feel and sustainability of a wood-burning fireplace. It also offers a more efficient heating source. Wood-burning inserts can be installed in and existing open-hearth fireplace to increase efficiency. In addition, they can be installed in a new hearth to offer a reliable source of home heat. Free-standing wood-burning stoves are popular and efficient heating powerhouse.
Pellet Inserts and Stoves
Pellet fireplace inserts and heating stoves have become increasingly popular. They have the look and feel of a wood-burning fireplace or stove, but require less tending. Pellet stoves rely on dehydrated wood pellets for fuel. Because the pellets can be purchased in 40-pound bags and many hardware and big-box stores, the fuel is cheap and easy to obtain. Also, it doesn't require the work or storage space that firewood does. The pellets are poured into a hopper and are fed into the fire with an automatic auger. Pellet stoves can run for up to 24 hours without the need for refueling or tending. With a pellet stove, your home is heated with a consistently fueled fire while you sleep, run errands or go to work. Pellet stove inserts can be installed in and existing hearth, or they can be free standing.
Gas Inserts, Stoves and Fireplaces
Gas fireplaces, fireplace inserts and stoves are an ever popular home-heating choice. They are favored for their ease of use, inexpensive fuel and efficiency. Gas heating appliances don't require any tending to provide you with a beautiful roaring fire. They also provide the highest degree of energy efficiency, emitting more of the fire's heat than any other type of fireplace or heating stove. Gas appliances also provide a great deal of flexibility in installation. Direct-vent models can be installed anywhere that venting can access an exterior wall or roof-line, and vent-free models can be installed virtually anywhere within a home.
If you are ready to embrace the fire-burning season, celebrate National Fireplace Month with Tri-County Hearth & Patio Center! Contact us or visit our showroom to see our wide variety of fireplaces, fireplace inserts, and heating stoves. Talk to our fireplace experts about which heating appliance is right for your home today.