We Have The Gas Logs You've Been Looking For!
Whether you are looking to add a gas log system for the first time or are wanting to upgrade your existing logs, we can help!
Feel free to use our tool to get a FREE estimate on costs, visit our store, or give us a call! We're here for you!
Store Location & Hours
2475 OLD WASHINGTON RD.
WALDORF, MD 20601
HOURS OF OPERATION
Mon & Tues 10:00 AM – 6:00 PM
Thurs. & Fri. 10:00AM – 6:00PM
Sat. 9:00 AM – 5:00 PM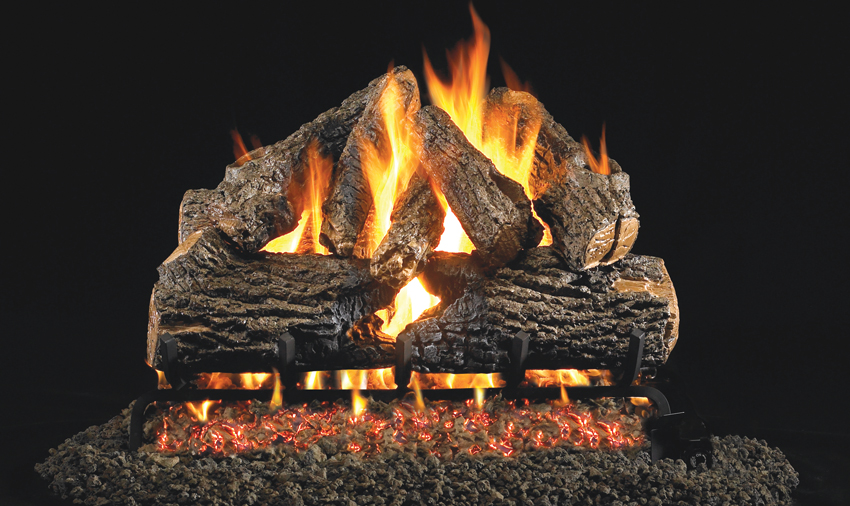 Vented Or Vent-Free Gas Logs?
Vented log sets are designed for use in a working fireplace with a working chimney. If you currently have a wood-burning fireplace and are looking to convert it to burn gas, vented gas log sets make it easy. With vented gas logs, it is important to remember that the damper must be open before you can enjoy a fire.
Vent-free gas log sets typically produce more heat than vented gas logs, and do not require a functioning fireplace and chimney system. If your current fireplace or chimney is damaged and not able to safely host a fire, vent-free gas logs can make enjoying your fireplace possible again. However, compared to vented gas logs, vent-free gas log sets tend to be a little less realistic-looking.
Not sure what is the best option for you and your home? No problem! Reach visit our showroom or give us call to consult with one of gas log experts. We will show you all available models and make recommendations based on your needs and wants. See us today!