For many, a new year means a new you, and this could mean anything from eating healthier to starting a new career to a new financial plan and more. Well, here at Tri-County Hearth & Patio, we think your life will improve with a new gas fireplace! We offer a wide range of models, so finding the right fit for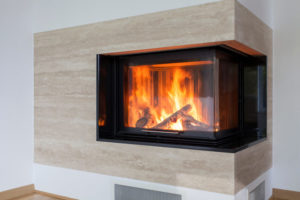 your home won't be an issue, and a new unit in your space could be the perfect way to start 2020 off right.
You deserve the best in the new year ahead, and we are excited to offer that to you. Learn more about the many advantages of owning a gas fireplace by reading below, then count on us to help you find the perfect new fireplace for your home. We're here and happy to help!
Benefits Of Gas Fireplaces
There are a lot of reasons homeowners pick gas-fueled appliances over wood-burning, pellet, electric, or some other alternative, but one of the biggest pros is their ease of use. Wood-fueled fireplaces are more authentic and traditional, but the work involved with storing wood, hauling it inside, building a fire, and scooping out ash on a regular basis isn't always ideal, especially for those with an already hectic schedule. Not to mention, once a fire is lit you have to continually maintain it and when you're ready to call it a night, you still have to ensure all flames are properly extinguished.
If you want a hearth you can enjoy without a lot of extra effort on your part, then gas is definitely the way to go. Even pellet-fueled appliances require filling a hopper and storing fuel, but with gas, you just flip a switch or push a button, and you are all set! Tired and ready for bed? Just turn it off, and you're good to go.
Worried about sacrificing a classic aesthetic for ease of use? Many feel that gas units simply cannot compare with the real-life ambiance of actual flames, but today's setups are more realistic-looking than ever. Trust us – you'll still gain the warm, comforting atmosphere you're hoping for, and your home will look and feel better than ever. Talk with us about your options today!
Then, there are efficiency levels – this is where gas fireplaces really take the cake! They are known to heat an entire space easily, using less energy while doing so, and you'll be able to maintain a consistent temperature, ensuring the highest level of comfort possible. It makes it really easy to lower those monthly heating bills, too!
Another pro? Gas fireplaces are typically cheaper and easier to install than a wood-burning unit, since masons aren't needed to build a fireplace from scratch, and there is often more flexibility as far as placement options, too. All in all, if you're wanting a new fireplace in your home for 2020, you can't go wrong with a gas unit, and our team would be happy to set you up with the perfect one for your household. Reach out today, and we can get started!
Exploring Your Options
So, what kinds of fireplaces do we have to offer? Well, we are proud to provide our customers with a wide range of options, so they never have to settle or lower their expectations. For example, if you are really hoping for your fireplace to be the focal point of your living space, then a full view gas fireplace may be the best route to take. With various models from brands like Enviro, Kozyheat, and Regency, you'll find one to love in no time!
We also offer portrait gas fireplaces, if you're looking for something a bit more compact, or widescreen options if you want something long, sleek, and modern. And for those that want to keep things classic and simple, there are our traditional set-ups, with options from Regency, Ambience, and Kozyheat.
We encourage you to come to check out our showroom located in Waldorf to get an in-depth and up-close look at all of our high-quality products. Our associates will be there to help you look and answer any questions along the way so that you can get all the facts before purchasing. Please come out – we would love to see you soon!
We Have The Tools To Help You Out!
Like we said, no matter what you have in mind, we are certain we can point you in the right direction. We work with organizations like the CSIA, the HPBA, and the NBBQ to ensure we are equipped with tools, training, and knowledge necessary to get the job done right every single time. On top of all that, our team is experienced, professional, and dedicated to excellence, so you never have to stress about us cutting corners or taking shortcuts.
In the end, it's your happiness that we want to contribute to! Ready to work with the best around? Then give Tri-County Hearth & Patio a call today. You'll have your dream living space set up in no time!